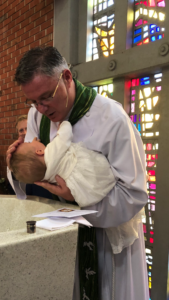 BAPTISMS AT ST PHILIP'S
When someone is baptised, that person is brought to Jesus Christ, and made a member of Christ's Church.  It is a new start to life in which the baptised person is accepted and sealed by God with the Holy Spirit to represent Christ to the world.
When a baptism is of a baby or a child, the baptised receives the love and shared faith of the family to grow up into Christ.
WEDDINGS AT ST PHILIP'S
A wedding is one of life's great moments, a time for good wishes, feasting and joy.
We welcome the opportunity to celebrate with you.